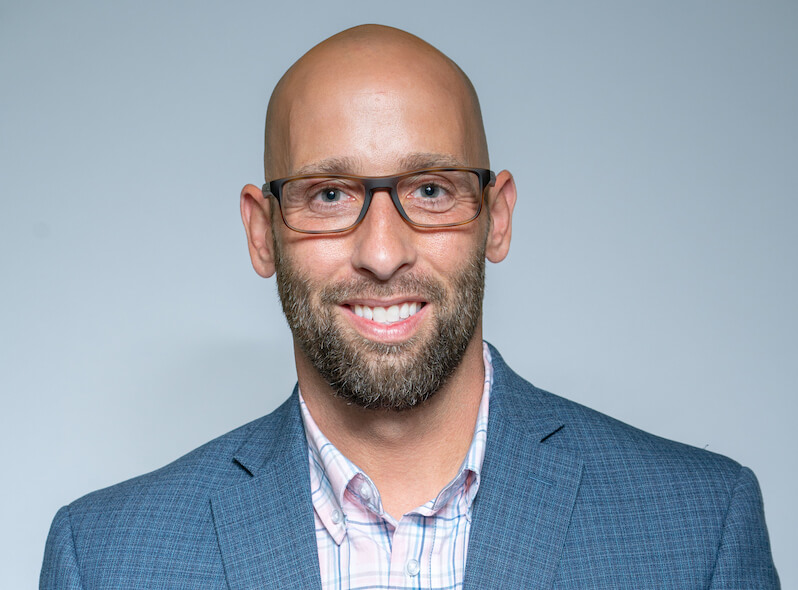 Josh Haeder is passionate about serving South Dakota by protecting citizens' money and state accounts against cyber threats and through financial wellness education for young people.
Prior to being elected South Dakota's 33rd state treasurer, Josh Haeder was the managing partner of Haeder Organization, LLC based in Huron, South Dakota. Haeder Organization is a property investment company focused on affordable housing and lodging. Haeder previously served as the Northeast Director for US Senator Mike Rounds who is a member of the Banking Committee. Haeder's experience also includes time as the chief operating officer for a national credit counseling agency that assists individuals and families considering bankruptcy. He also spent time in business and agricultural banking management. Haeder has a B.S. in Public Safety Management and a M.A. in Intelligence and Global Security.
Josh Haeder and his wife Amanda have two daughters, Maggie and and Laikyn. In his spare time, Haeder announces local sporting events, enjoys mixed martial arts, pheasant hunting, fishing and watching Minnesota Twins baseball.
Haeder lives by the quote "If you really want to receive joy and happiness, then serve others with all your heart. Lift their burden, and your own burden will be lighter."
Treasury Management Department
Treasury Manager
Facilitate State agencies with banking services including check and electronic deposits, credit cards, lockbox
Primary account reconciliation and postings
Investment Council daily activity verifications
Cash receipt voucher postings
Records Management
Federal Flood Control County Distribution
Court Appointed Attorney/Abused and Child Neglect Defense Fund County Distribution
Assistant Treasury Manager
Electronic Funds Transfer origination
Local Bank Accounts and Quarterly Statements
Remote deposits
Returned Checks
Finance Officer/Project Manager
Finance Officer
Public Deposits
Investment Council daily activity verifications
Veterinarian Loan Program repayment
Electronic Funds Transfer origination
Cash receipt voucher postings
Investment Council Certificate of Deposit Program
Purchasing
Cashier
Cashier
Remote Deposit
Remittance Center Deposits
Cash receipt voucher postings
Daily deposit reconciliation
Local accounts
Returned checks
Unclaimed Property Division
Unclaimed Property Manager
Holder Compliance
Compliance Inquiries
Audit Contracts
Unclaimed Property Laws
Compliance/Portfolio Manager
Claims Assistance
Holder Reporting
Compliance Inquiries
Stocks & Mutual Funds
Public Engagement Manager
Outreach Opportunities
Press Releases
Speaking engagements
Claims Manager
Claims Assistance
Holder Reporting